SAND & FINISH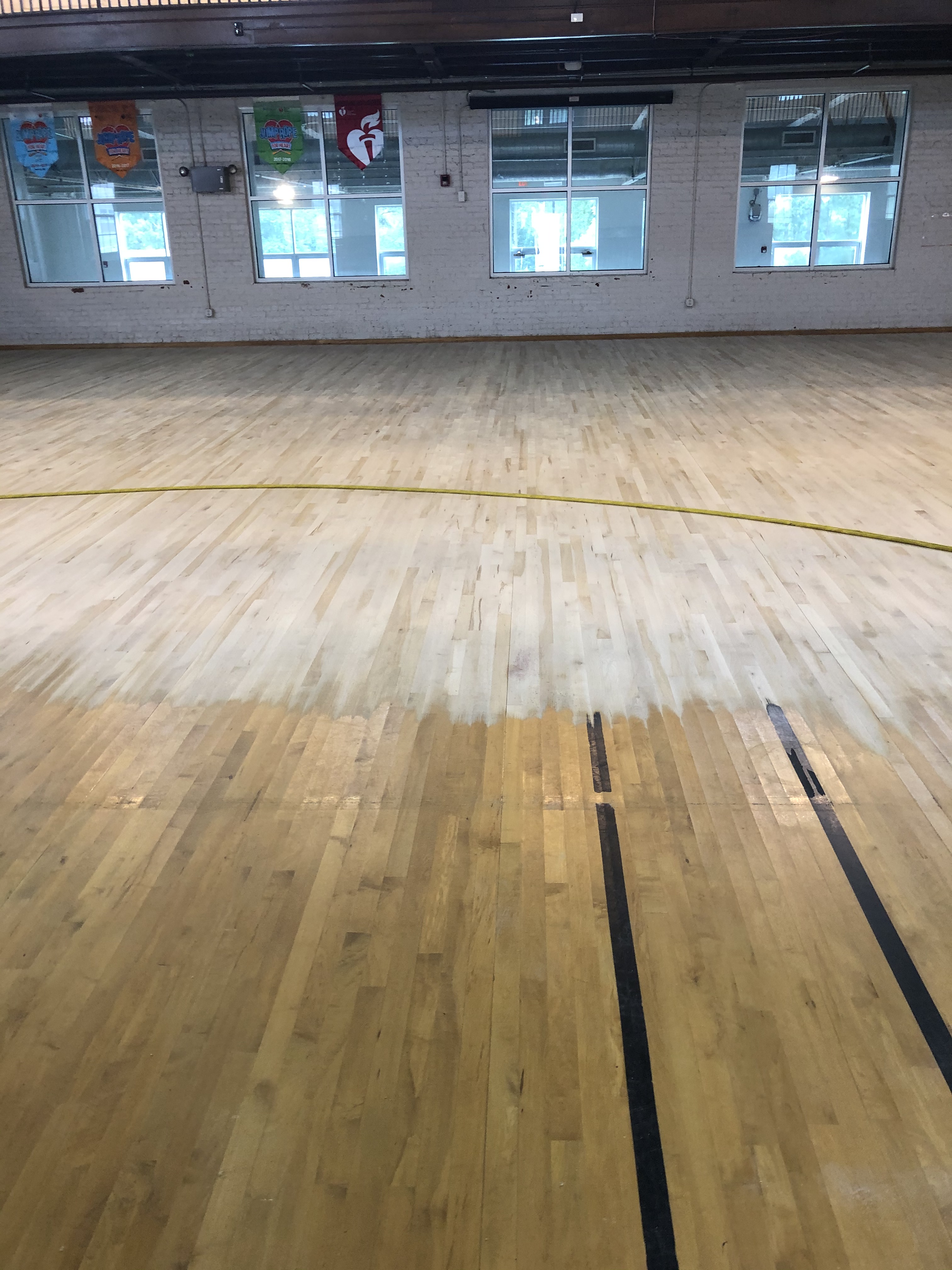 Resurfacing of Existing Maple Gymnasium Flooring
Even a well-maintained gymnasium floor will need a full resurfacing from time to time. A Resurface or Sand & Finish of your floor is typically performed every 8 to 10 years, depending on your circumstances. This process will make your old, worn-out floor look brand new again. Sanding allows you the opportunity to update graphics, logos, and layout. If you have seen it on TV or another floor, we can do it. Your only limits are your imagination.
Remove all layers of finish, lines & graphics, down to the raw wood.
Make needed repairs to the surface and subfloor.
Lightly sand out scratches & dents.
Seal
Line
Finish
Due to the many different subfloor designs, it is strongly recommended that you consult with a Professional Sport Floor Contractor.